Here's another beautiful etsy shop that I have added to my favorites--it's
Erin's Artwork
!
She has sweet and charming decoupage products that really caught my eye. Many of them are recipe boxes, jewelry boxes and wedding gift card boxes as well as others that all have these amazingly eye-catching papers decoupaged onto them.
I just checked out her shop again today and noticed something that's new to me which is her custom personalized photo box.
I love it!
It can be used as a wedding card box or since I'm already married, I'd just use it for anything because I love having photos around me as much as possible--maybe a photo of my daughter and husband. It would be great in the kitchen, on my painting desk or even my desk at work--so great!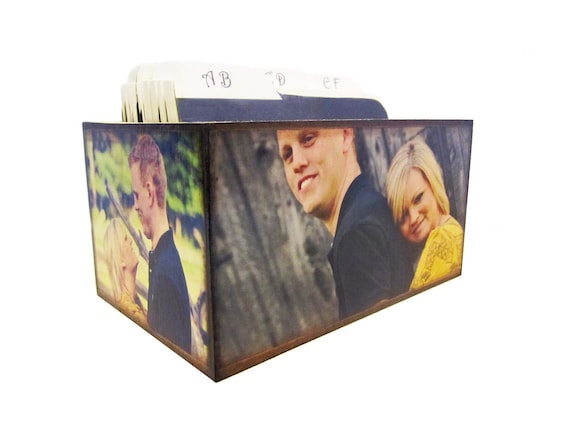 I hope you enjoyed one more of my "etsy loves" today. There will be so many more to come because I have so many favorites there!