My daughter is getting older; she's almost twelve, but we still enjoy reading picture books together as well as her young adult fiction.
Here are a list of my favorite children's books--some are still favorites from my childhood, and some I've discovered through her childhood.
1. Pete and Pickles
Even if you don't have children, I recommend this heartwarming and FUN book, with a great message. The artwork alone will capture your heart and attention.
2.
A Wrinkle in Time
by Madeline L'Engle
I guess this is where my daydreaming and wishing to live in a fantasy world begun perhaps?
3.
The Lion, the Witch and the Wardrobe
by C.S. Lewis
I don't know how old I was when I first read this book, but entering a wardrobe that had another world behind it--wow--I was hooked. To this day, I really wish that could come true--seriously. That and magic carpets.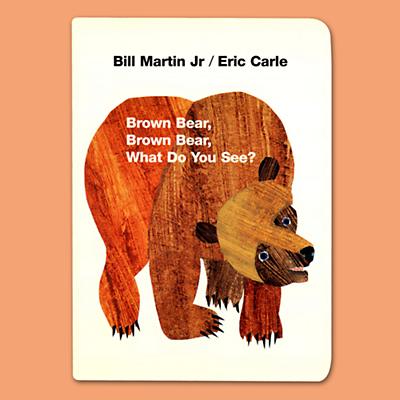 4.
Brown Bear, Brown Bear What do you See?
This is one of the first books I read to Isabella as a baby and I loved to use different silly voices for each animal and watch her delighted expression for each page. Such sweet memories are tied to this book.
5.
The Lightning Thief
by Rick Riordan
Sarcasm, adventure and Greek mythology all wrapped up in one book...did I mention humor--oh and sarcasm? Can't get any better than that in a young adult book.
6.
Goodnight Moon
by Margaret Wise Brown
Another one of the first books I experienced with Isabella at bed time. It's a simple, sing-songy book that has memorable words and a sweet little mouse to find in a different spot on every page.
7.
Charlotte's Web
by E.B. White
I guess I'll never forget the sweet and unlikely friendship of Charlotte and Wilbur and the terrible sadness I felt when Charlotte died and left her babies to become new friends with Wilbur.
8. Imagine a Night
The pictures in this book are so captivating and extraordinary. They appear to be one scene and then almost magically transform into another scene. Awe-inspiring art for sure.
9.
Stand Tall, Molly Lou Melon
by Patty Lovell
The illustrations are so lively and hilarious and it has a great message for kids to be proud of themselves, especially their quirks. A great message for adults too! I'll never purge this book from Isabella's collection even when she gets older.
10. Knufflebunny by Mo Willems
Great illustrations with actual photographs in the background, sweet little Trixie speaks her first words and we watch her parents panic as they search for lost Knufflebunny. Honestly, so sweet and memorable.
I really enjoyed looking back and thinking of some of these really colorful and memorable books of my childhood and those I've first been introduced to in my daughter's childhood.
I would love to hear if you have any favorite children's books or maybe some of my list is the same as yours!